Welcome to Zigma Wall Mounts, a division of Bharat Steels. We are a leading manufacturer and supplier of high-quality wall mounts for TVs, ACs, and other household appliances.
Business Address
BHARAT STEELS
A-54 street no. 3/23, village gokul pur, Delhi 110094
GST no. 07AGGPA8851R1ZT
Deepak Ahuja: 9958371649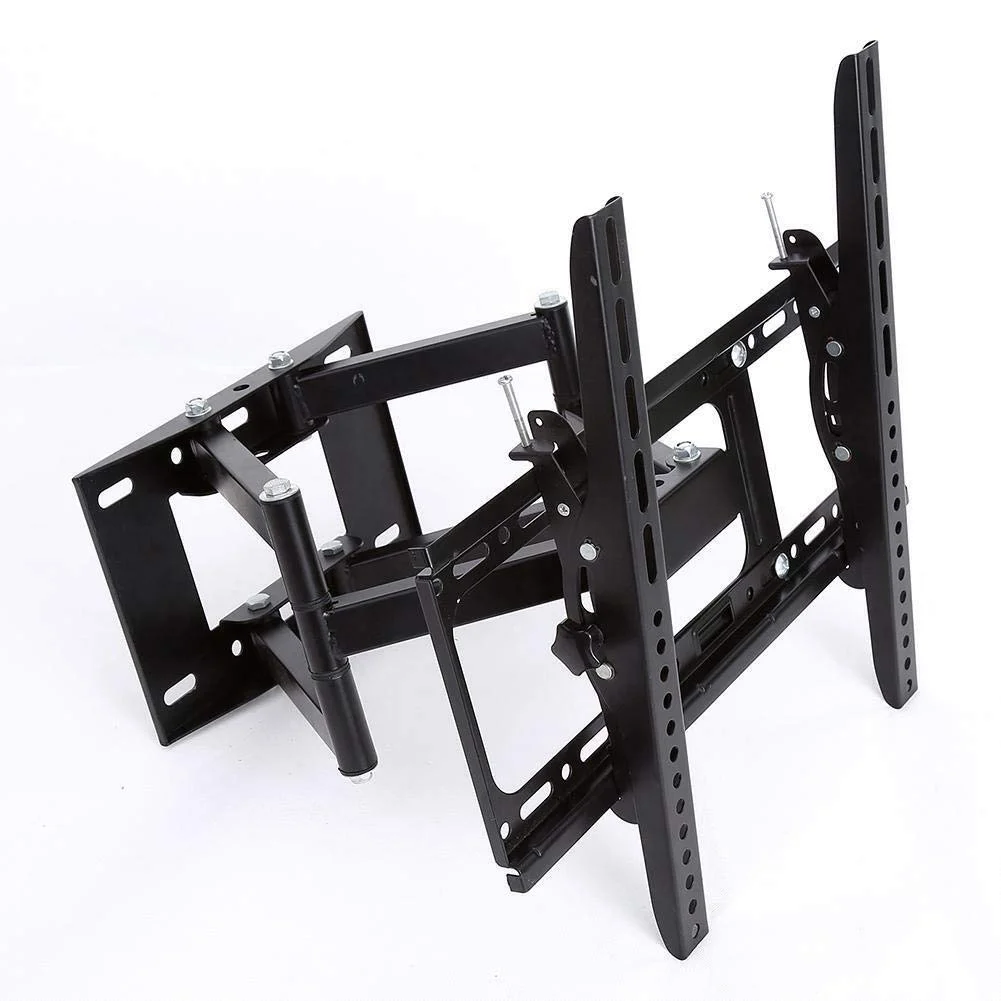 About Us
We Are a Wall Mount Company
Since our founding in 1998, we have been dedicated to enhancing the lifestyle of our customers by providing durable and functional products that meet their needs. Based in New Delhi, India, we have a strong reputation for quality and customer service, with a team of skilled professionals who are committed to meeting the needs of our customers.
At Zigma, we believe in the power of innovation and are constantly striving to improve and expand our product range. We offer a variety of wall mount options, including fixed, movable, and full-motion mounts, that are suitable for a range of TV sizes and brands. All of our products are made from high-quality materials and are VESA compatible, making them easy to install and highly durable.
In addition to our wall mount products, we also offer a range of other household essentials, including AC stands, storage cabinets, and office furniture. Whatever your needs, we have a solution to help enhance your home and make your life more convenient and comfortable.
Story
Our Story & Mission
Welcome to Zigma Wall Mount! We are passionate about providing high-quality wall mount solutions for your home and office needs. Our journey began with a simple vision to enhance the functionality and aesthetics of living spaces by offering reliable and innovative wall mounting solutions.
Our Story:
Zigma Wall Mount was founded by a team of dedicated professionals who recognized the need for versatile and durable wall mounts in an ever-evolving technological landscape. Our founders, with their combined expertise in engineering and design, set out to create a brand that would redefine the way people interacted with their electronic devices.
Through extensive research and development, we have engineered a wide range of wall mounts that cater to different needs and preferences. Our commitment to excellence has allowed us to establish ourselves as a trusted name in the industry, serving customers worldwide.
Our Mission:
At Zigma Wall Mount, our mission is to elevate your viewing and listening experience while maintaining the utmost safety and convenience. We strive to be at the forefront of innovation, continuously improving our products to meet the evolving demands of technology and consumer expectations.
We aim to provide wall mounts that not only securely hold your devices but also blend seamlessly with your living or working space. Our designs are crafted with precision and attention to detail, ensuring easy installation and optimal functionality.
Customer satisfaction is at the core of our mission. We believe in delivering exceptional products that exceed expectations, backed by a knowledgeable and friendly customer support team. We are here to guide you through the selection process, answer your inquiries, and provide assistance whenever needed.
In addition to our commitment to quality and customer satisfaction, we are also dedicated to sustainable practices. We strive to minimize our environmental impact through responsible manufacturing processes and the use of eco-friendly materials.
Thank you for choosing Zigma Wall Mount. Join us on this journey as we continue to revolutionize the way you mount and enjoy your electronic devices
TV Mount
Securely display your TV with our versatile and adjustable wall mounts.
Ac wall mount
Securely and effortlessly mount your air conditioner for optimal cooling.
Washing Machine Stands
Stabilize and protect your washing machine with our durable and vibration-reducing mounts.
Microwave stand
Organize your kitchen countertop and create additional storage space with our sleek and functional microwave stand.
Fridge Stand
Elevate your refrigerator with our sturdy and adjustable stand, providing convenient access and improved ventilation.
Projetor Stand
Transform any room into a home theater with our projector mounts.